Here at YUL, we are committed to provide airport facilities that are adapted to the needs of people with disabilities or limited mobility. 
Wheelchairs are available at the information counter located on the departures level for use by people with limited mobility visiting the airport. If you are boarding a flight, please contact your airline for a wheelchair.
Information counters, check-in counters, self-service check-in kiosks, public pay telephones and automated teller machines (ATMs) are accessible to wheelchair users.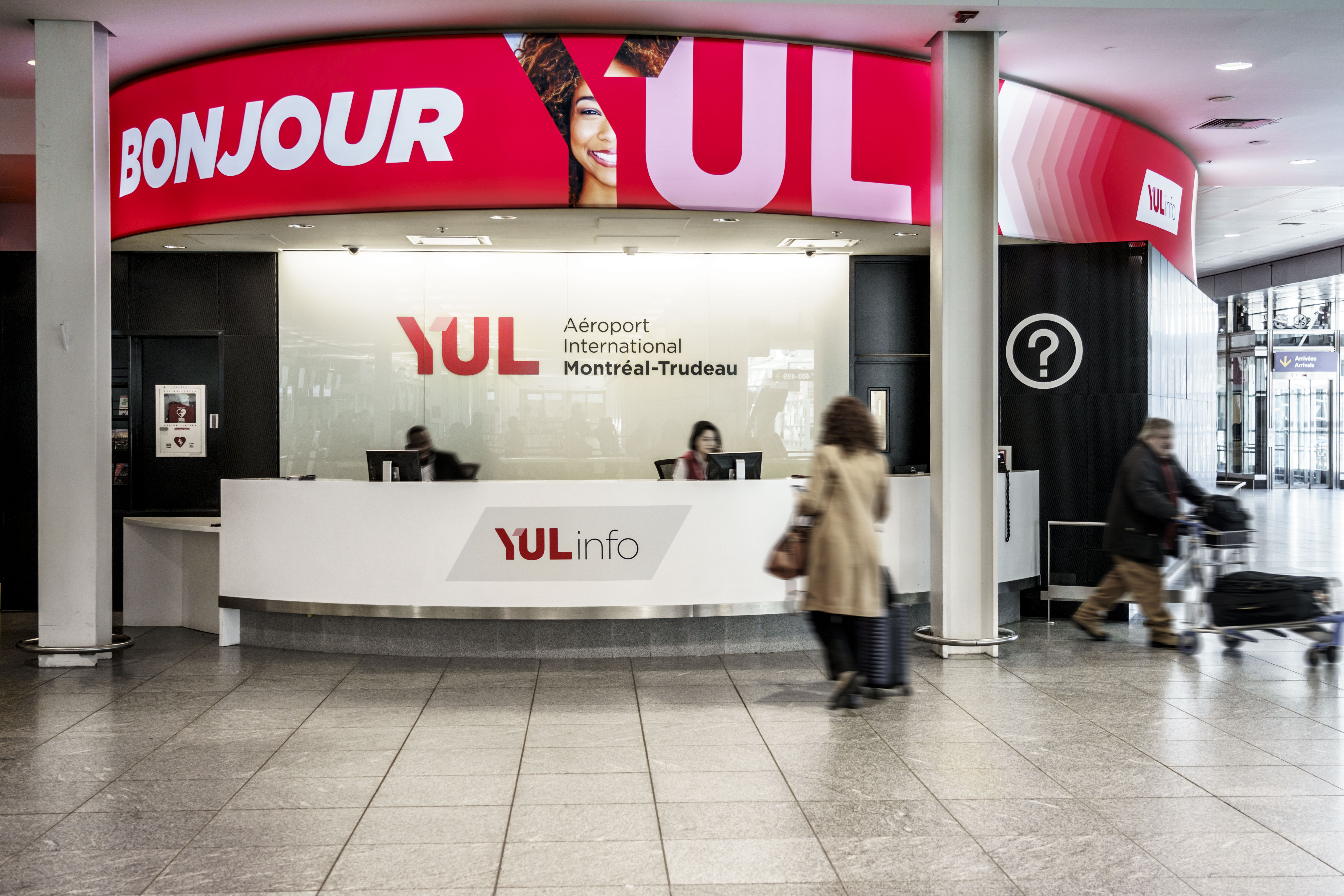 During your passage at the pre-boarding security checkpoint, you will find a line which is reserved for people with limited mobility. If you need assistance, please inform the screening officer when you arrive at the checkpoint. Tell the screening officer if you are not able to go through the walk-through metal detector unassisted. He or she will suggest other solutions.
There are access ramps, elevators and moving sidewalks available to facilitate movement inside the terminal. The electric carts service is also offered to passengers who want it after security checkpoint, in the international, mixed and transborder jetties up to the boarding gate (departures level)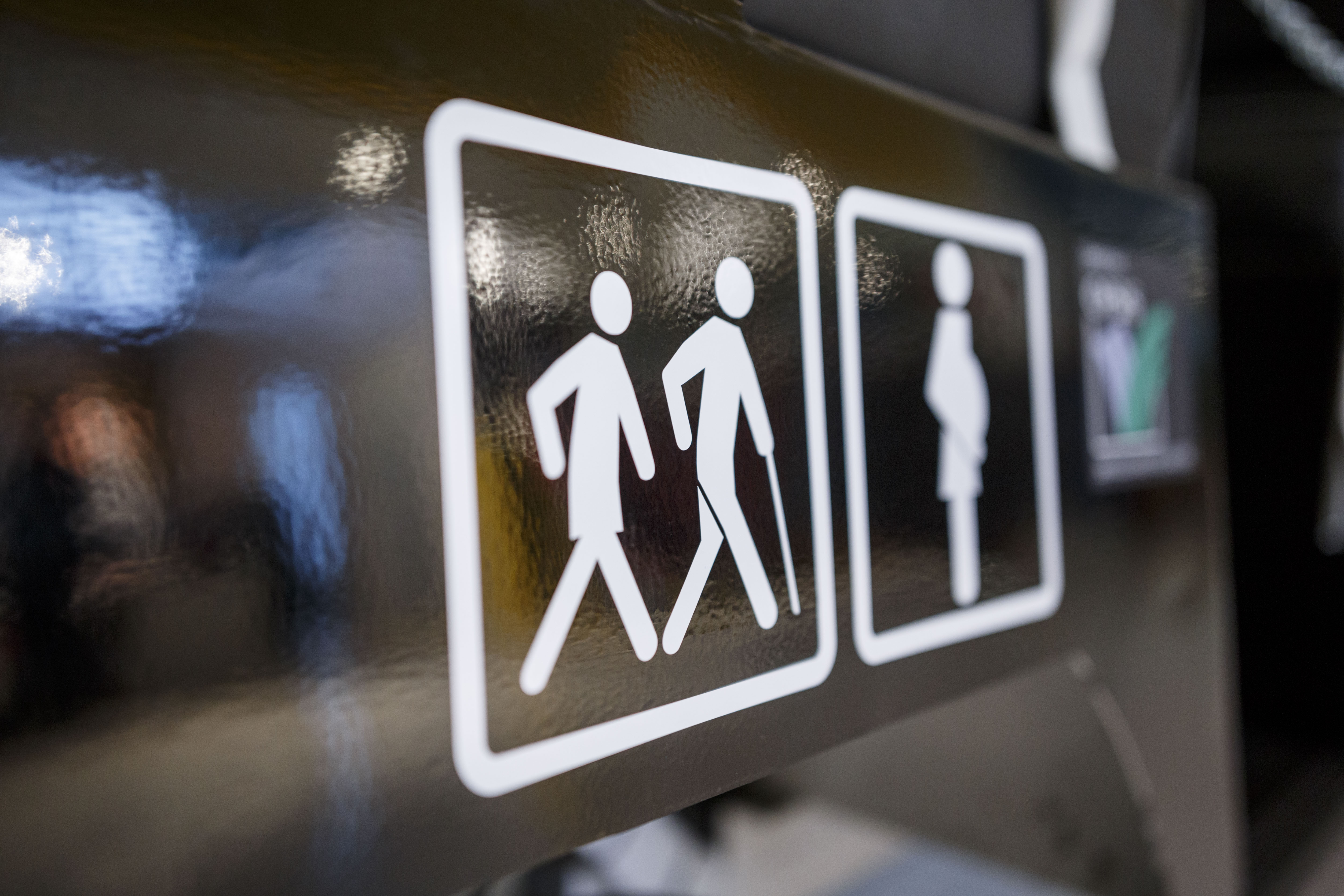 Wheelchair users can enter all shops and restaurants in the terminal. Bars and VIP lounges have lowered sections for wheelchair users. You will find drinking water fountains, suitable for wheelchair users. Reserved seating is also available in the boarding lounges.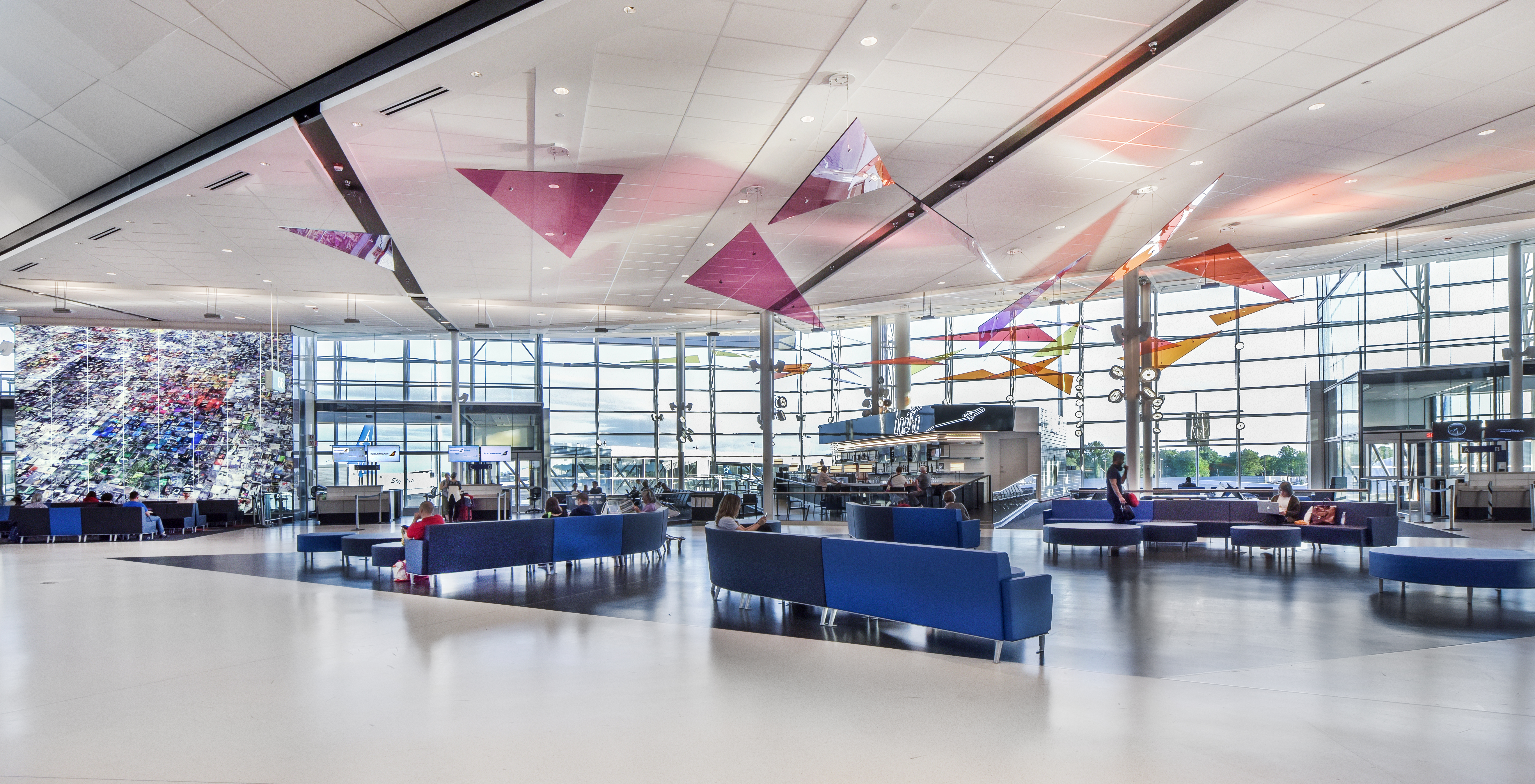 Services for the hearing impaired
TTY telephones (identified with the TTY pictogram) are available at every bank of public telephones in the terminal and boarding areas.

All pay telephones in the terminal are equipped with an adjustable volume control and a flux coil to assist hearing-aid users.

Visual fire alarms (strobes) are located in public areas.
Directory assistance
If you are a TTY user, simply call 7-1-1 for all directory assistance listings (local, national, US, overseas and toll free numbers).
Rates and information
For TTY, call 1 800 855-1155
 
Services for the visually impaired
Signs are large and brightly coloured.

Braille signs are located at entrances to all public washrooms.

All elevators, escalators and moving sidewalks are equipped with braille signage.

Elevators are also equipped with audible synthesized voice "floor callers" or acoustic signals that indicate floors.

There is a relief area for guide dogs across from the terminal building, near the west tower of the multi-level parking garage.