If you only have cash when you arrive at the airport and need to pay fees at your airline counter or on the plane, you can convert your cash (bills only) to a prepaid card using Readystation cash conversion kiosks.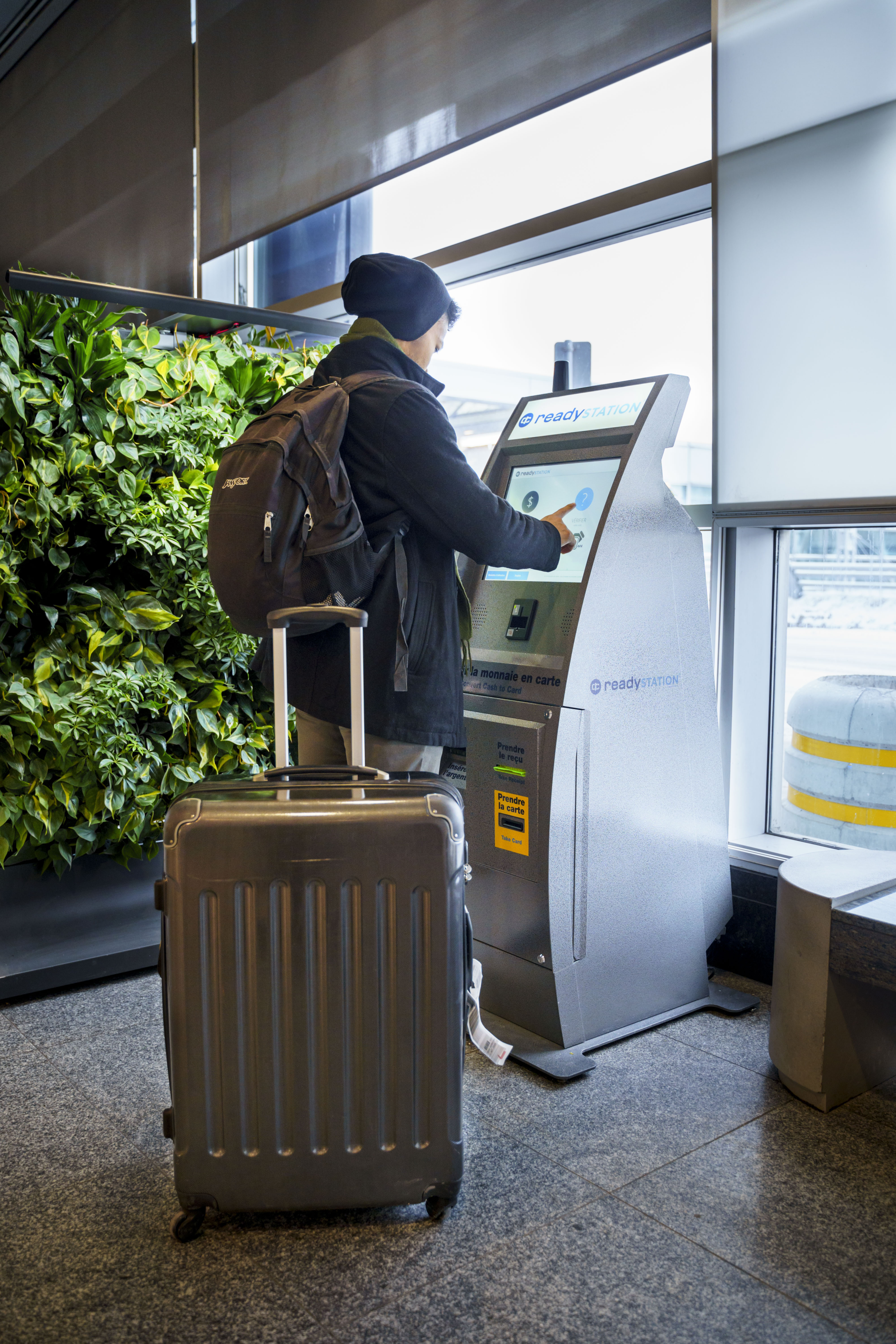 Readystation kiosks are located in the public area on the departure level.
It is also possible to convert cash at the ICE International Currency Exchange offices located in the public area only, ie at the departures and arrivals level.