Thanks to a partnership agreement between Aéroports de Montréal and Urgences-santé, passengers can count on the presence of paramedics in the terminal.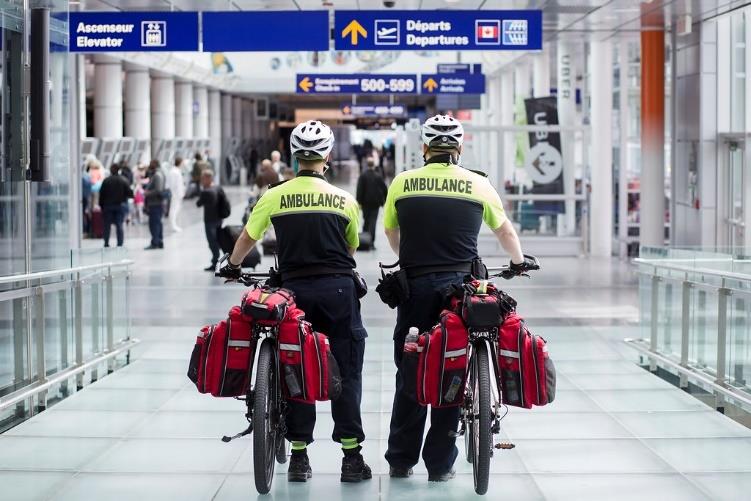 Services provided by paramedics from Urgences-santé give Montréal-Trudeau passengers and workers access to dedicated resources who can provide a wide variety of paramedical care.
The paramedics patrol the airport terminal by bike, speeding up their movements and increasing their coverage.