Indulgences, treats, fun: that's what the perfect gift is all about!
Go on! Treat your nearest and dearest—and don't forget yourself—to the very latest designer fragrances and cosmetics (including Dior, Armani, Chanel and Lise Watier, Guess, Fossil, Lacoste, Lonchamp, Tumi, and many more) as well as fine wines, liqueurs and spirits.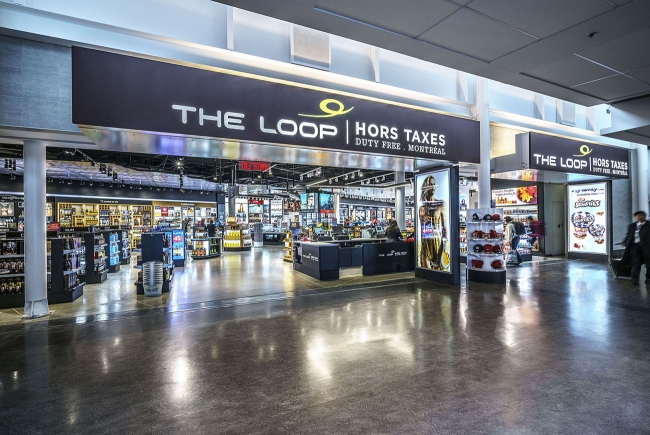 At the Duty Free store, you'll find something for everyone on your list at the best possible price. From fashion accessories to gourmet chocolates and designer glasses, come and browse the latest exclusive items at the Duty Free store.
Want to really shop smart? Pre-order your duty-free items online, then come and collect them before your flight. Your fast track to saving time and money!

If you are traveling to an international destination, you will find the duty free shop - The Loop near the boarding gate 52.
If you're traveling to a US destination, you'll find the Duty Free Shop - The Loop near Gate 75.