¨To read is to travel; to travel is to read.¨ Victor Hugo
You will find a dedicated reading area near boarding gate 57. This area offers an innovative experience of comfort and relaxation.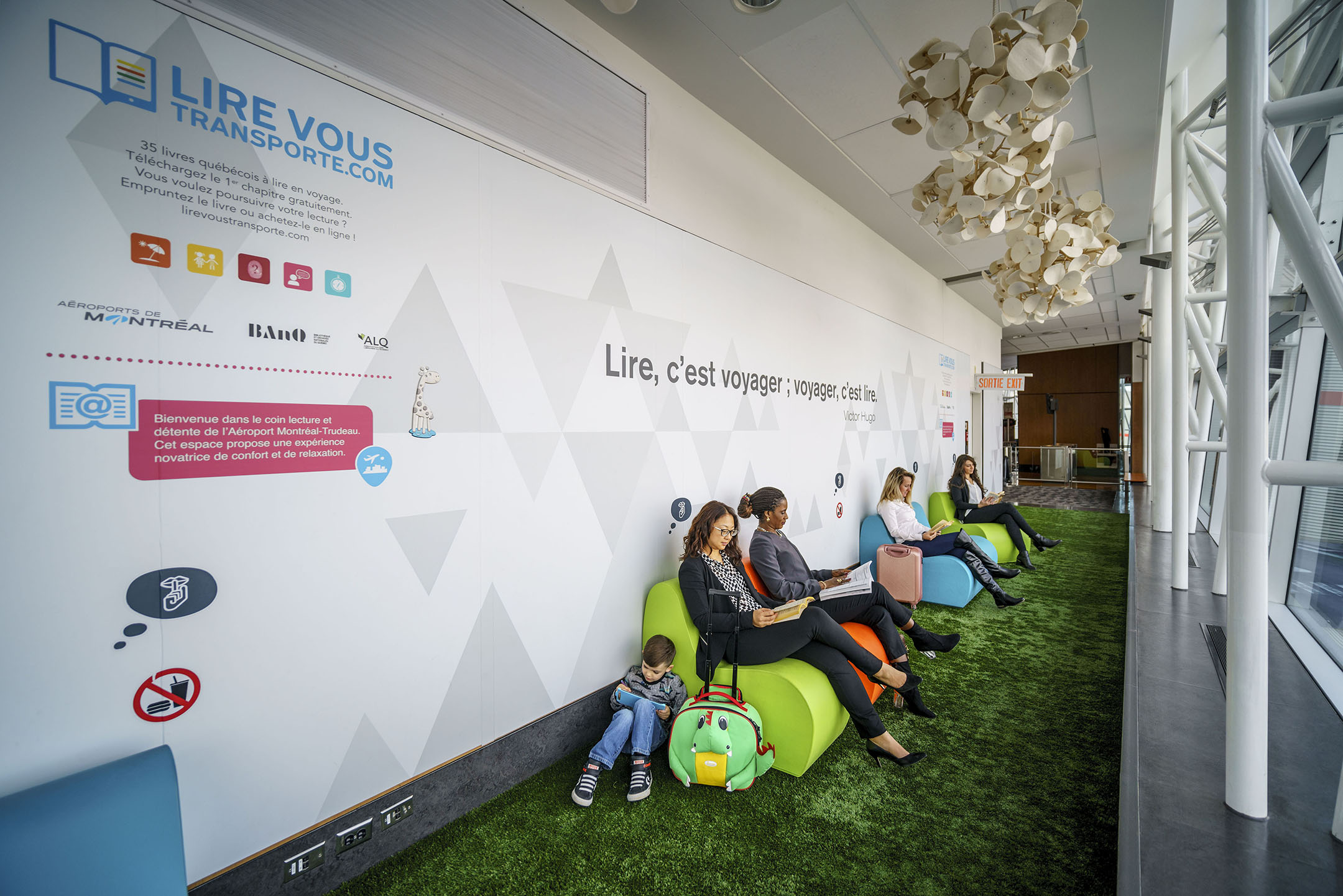 Via the platform lirevoustransporte.com, you can download on your smartphone, tablet or e-reader the first chapter of any books available in five categories: Novel, Youth, Thriller, Essay/Bio, and Guide. Complete instructions for downloading are posted in the reading area. After enjoying the preview chapter, you can read the rest either by borrowing the complete e-book from the BAnQ portal or by purchasing it from the leslibraires.ca site (in print or digital format). Users are also invited to share what they're reading on Facebook or Twitter, using the hashtag #lirevt.