Need a SIM card when you arrive at Montréal-Trudeau?
Two choices are available to you!
At the arrivals level, near doors 26, the ChatR booth offers SIM cards and simple, affordable, unlimited talk plans to help you stay connected and on-the-go locally, province-wide or across Canada. For more information and the kiosk location, visit our website.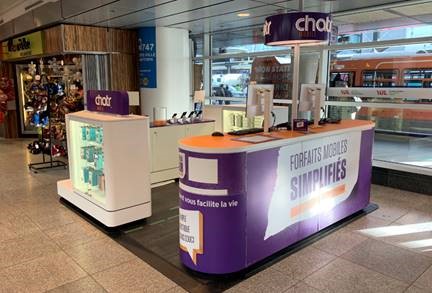 At the arrivals level, The Source has vending machines in front of the Subway restaurant where you can find SIM cards. There are also headphones and chargers.