For your convenience, you will find a dozen automated teller machines throughout the terminal. All Canadian debit cards are accepted.
International debit cards will be considered credit cards.
Bank of Montreal ATMs also accept MasterCard.
Royal Bank machines take VISA.
An Desjardins ATM is located at door # 25 on the arrivals level and accepts all Interac, Plus, Visa, Cirus and MasterCard cards.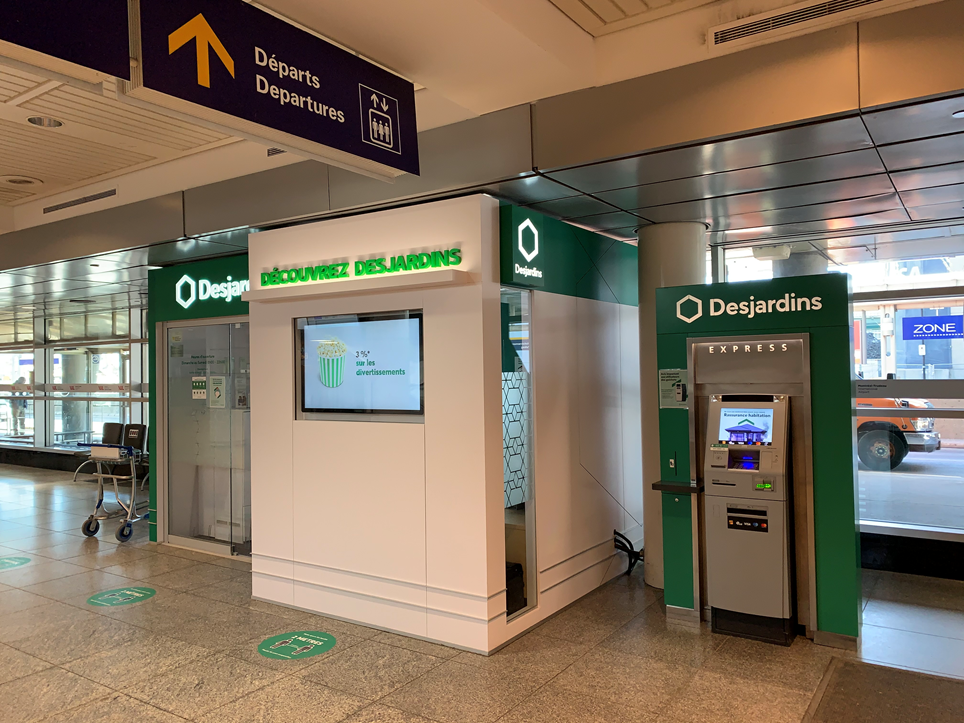 An ATM in the international area dispenses euros, while another in the transborder area dispenses U.S. currency.